Incompatible or Not Data Center Approved
Error
When the Acrolinx Connector is installed, in the Manage Apps section you might see a message that says "Incompatible".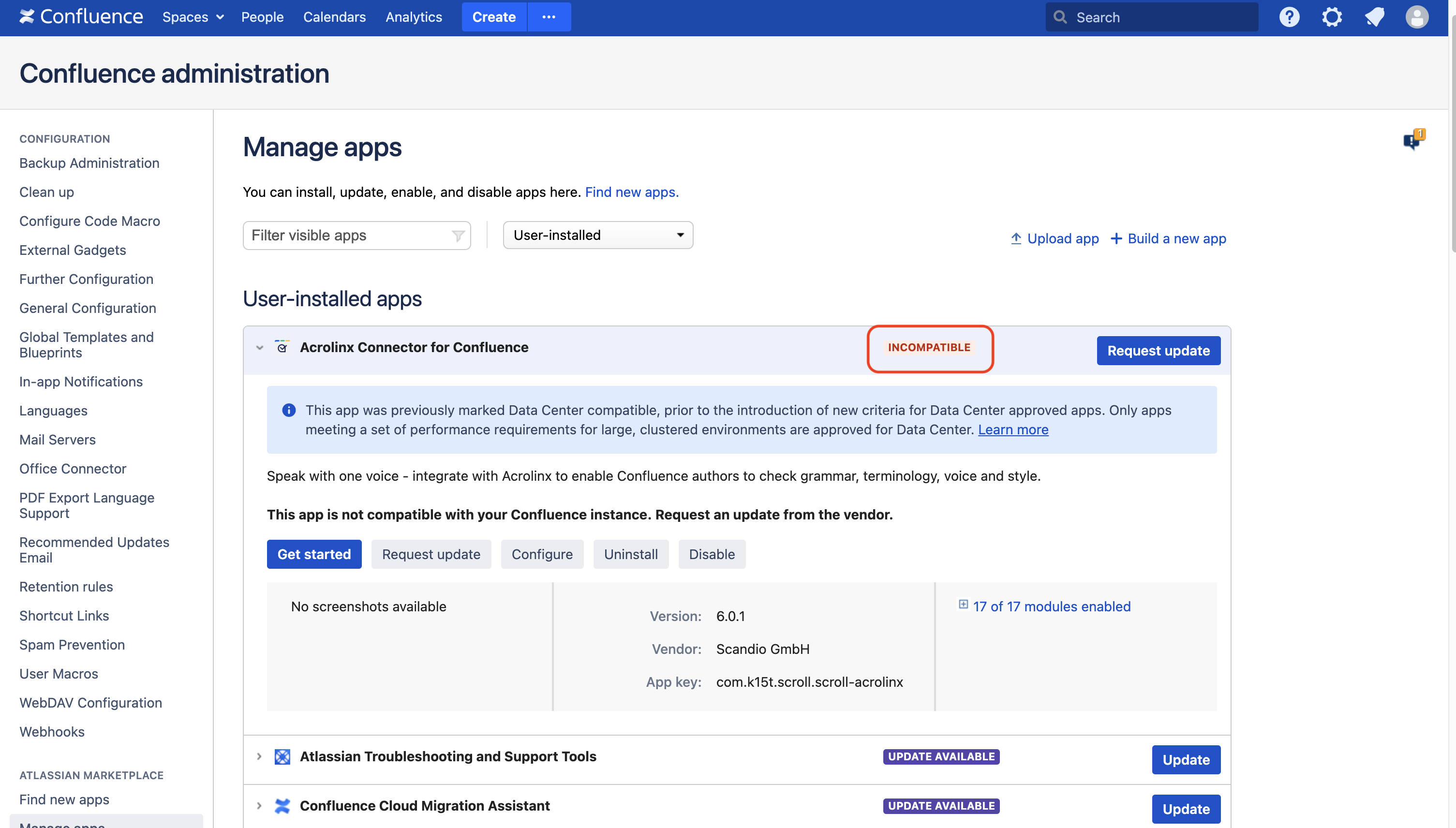 In some cases, you might also see the message "Not Data Center Approved".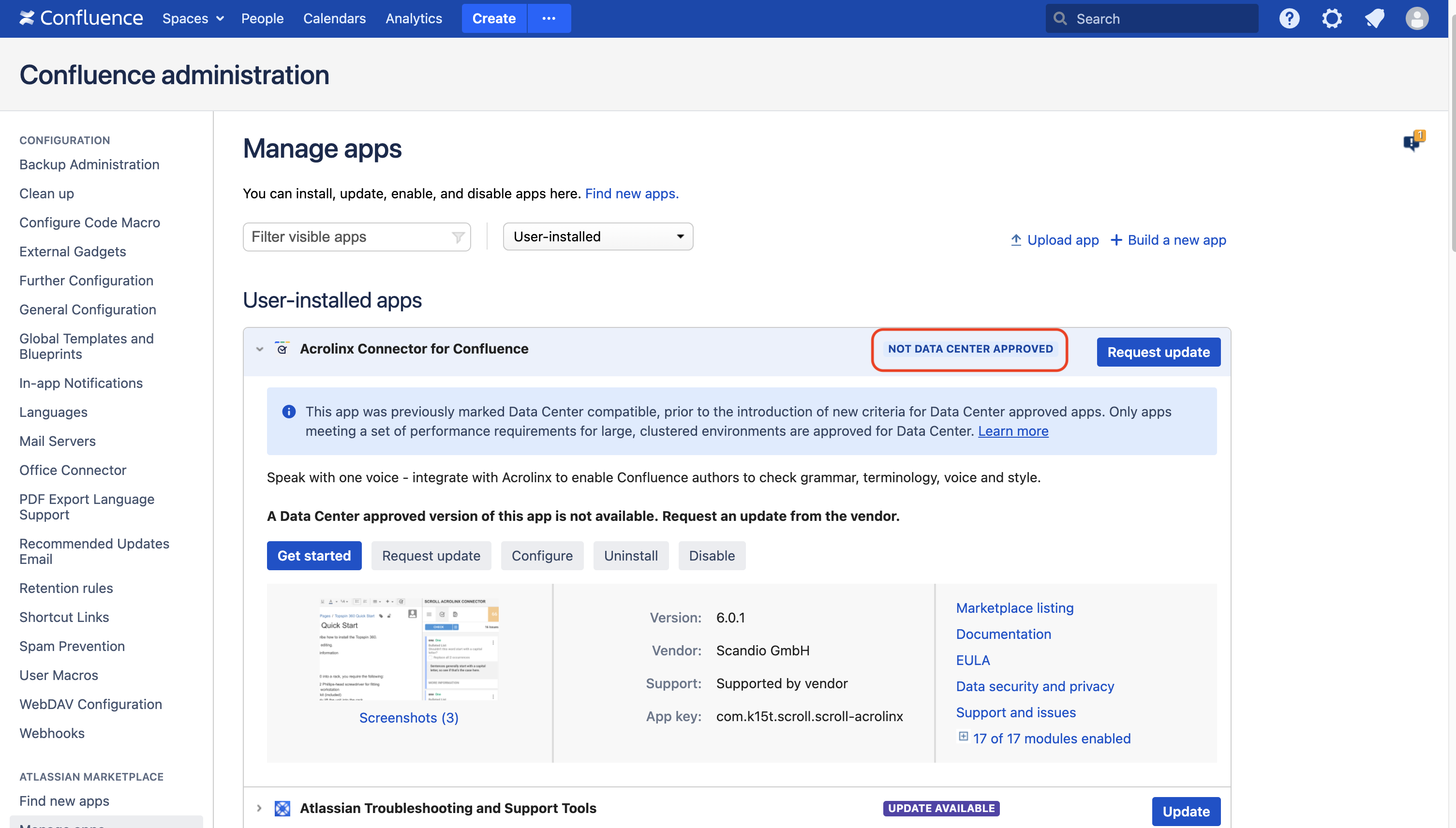 The Acrolinx Connector works perfectly even with the INCOMPATIBLE or NOT DATA CENTER APPROVED messages.
Reason
The "Incompatible" message is displayed if the Acrolinx Connector version and Confluence version do not match as per the supported versions released on the Atlassian Marketplace.
The "Not Data Center Approved" message is displayed as the current plugin version was built for confluence server. We are currently working on the Data Center approval for the Acrolinx Connector, and it should be available soon on the marketplace.
Fix
Check which version of Confluence is supported with the Acrolinx Connector that you wish to install, and install only supported versions. The list of all supported versions can be found on the marketplace. It is also recommended to use the latest Acrolinx Connector.