Step 1 - Enable Congree for a Space
To enable the app for a space goto Space Tools > Apps > Congree Connector and click the enable toggle.
As result you should see a report allowing you to see and check the check results for each page in the space. Furthermore a Congree toggle will be available in the page editor.
Step 2 - Check Content in the Report
Select the profile you would like to use to check the score of pages
Check the score of a certain page by clicking the corresponding button in the same row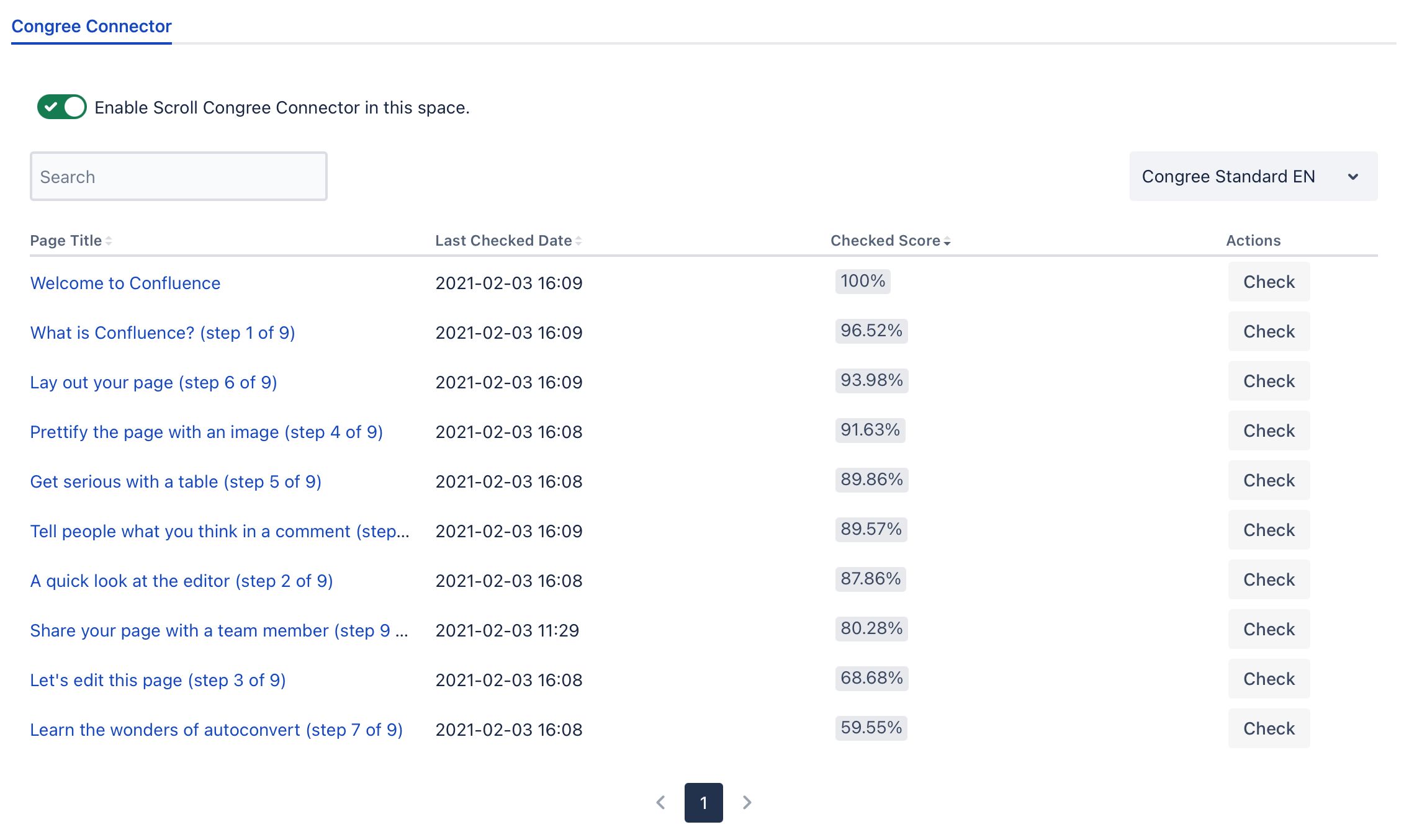 Step 3 - Check Content in the Page Editor
Click the Congree icon

in the toolbar to open the sidebar
Click the

action to check the editor page content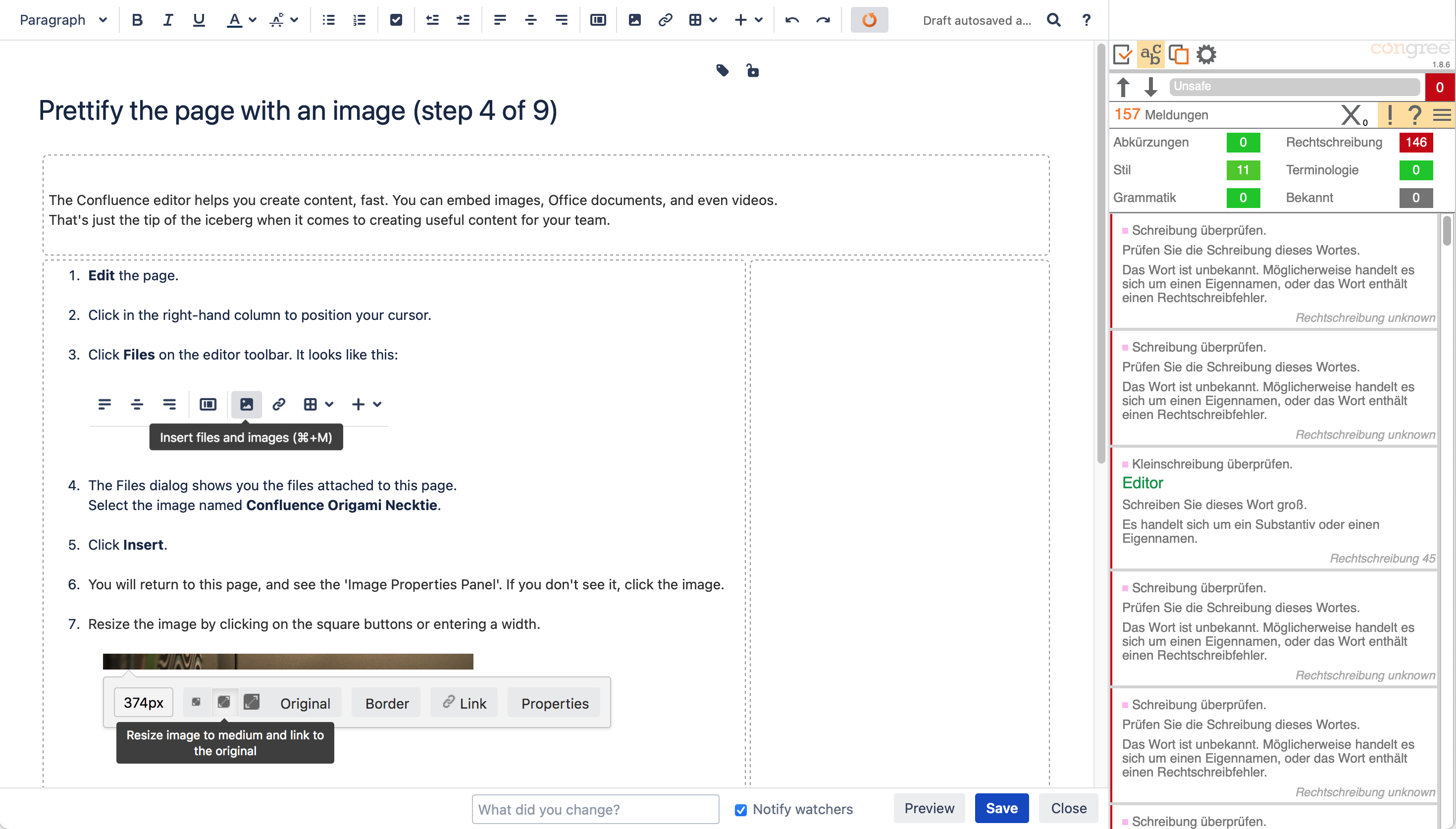 Step 4 - Next
Get used to the Congree Sidebar in the editor and start improving your content.