We're happy that you've chosen Acrolinx Connector for Confluence. This article explains how to access the Acrolinx Sidebar, and use it to check the quality of your Confluence content.
Step 1 - Enable Acrolinx for a Space
To enable the app for a space goto Space Tools > Apps > Acrolinx Connector - Settings and then click the Edit button and check Enable Acrolinx integration in this space.
As result the Acrolinx toggle will be available in the page editor.
Step 2 - Check Content in the Page Editor
Acrolinx Connector works by integrating the Acrolinx Sidebar into Confluence – letting you review issues found by Acrolinx side-by-side with your content in a completely unobtrusive way. You can open the Acrolinx Sidebar by clicking the Toggle Acrolinx Connector button in the Confluence editor toolbar.
Click the Acrolinx icon in the toolbar to open the sidebar
Click the check action to check the editor page content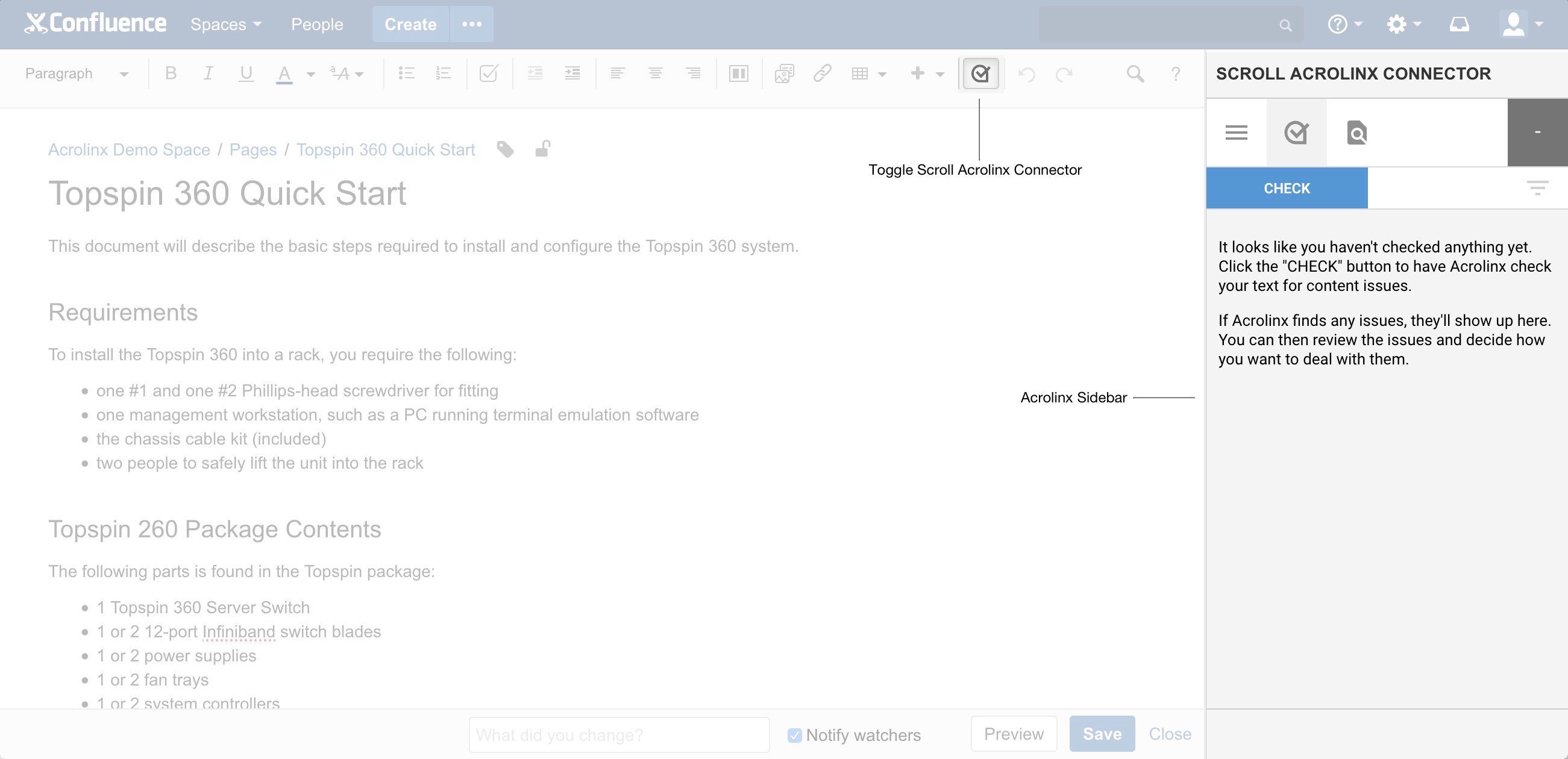 Step 3 - Next
Once the text check is complete, you can review Acrolinx' suggestions on how to improve the text on this page, or view more a detailed breakdown of the check results on the Acrolinx Scorecard.